Don't be left behind with outdated design as the world moves forward and creates more functional interior spaces. Knowing how the global COVID-19 pandemic has modified the way people see interior design will help you remain relevant in the profession.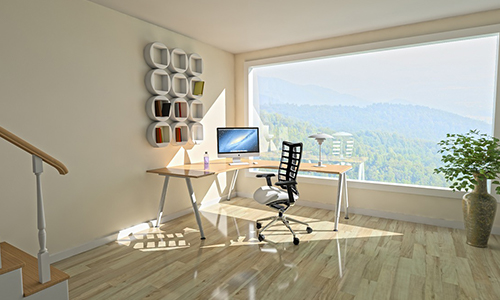 asidga.org gathered the following information about how the COVID-19 pandemic has reshaped interior design.
The COVID-19 Pandemic
In March of 2020, world markets, cultures, and nations came to a grinding halt with lockdowns, mask mandates, social distancing, and travel restrictions. Significant culture changes happened in the workplace and school systems; working and learning from home became the new model that kept businesses afloat, children studying, and entire populations health conscious. As the world changed, so did interior design, and here's how:
Working from Home
The concept of working from home has forced us to reconsider the notion of housing as mere "shelter." People are investing more and more in their personal (home) space to have more comfortable, flexible, and specialized zones for specific household activities and routines, ranging from work to school or recreation time with kids.
People have abruptly realized that they need to build out specific zones for these activities, and some figured out their home isn't adequate for that, whether it's just physical space or something more nuanced.
With workforces slowly returning to the workplace, business models in companies worldwide have adopted a hybrid work model, and interior design has had to absorb the reality that remote work and study are here to stay.
Homeowners are now dedicating spaces to their work hours and installing them more reminiscent of their "traditional office" so they can still leave the workday behind at the shift's end.
Another interior design modification is the installation of a pleasing aesthetic background for Zoom calls and virtual meetings. Lighting, attractive artwork, plants, and no clutter are all components people are considering when designing and decorating a video call space.
The "Spare" Room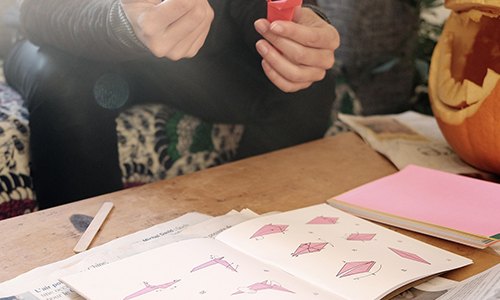 Considered a luxury in pre-pandemic times, the spare room wasn't given much thought or consideration. However, once we were obliged to stay home, attics, garages, dining rooms, and spare bedrooms took on a whole new meaning as they were quickly converted into new spaces, like home offices, craft rooms, and study centers.
The home gym has become a more prominent addition due to social distancing and is now a highly desired space since people want to continue their workout/health journey in the comfort of their own home.
Outdoor Living Space
Accommodating guests and visiting family has taken a new form as these groups are moving outside. Fresh air and a gentle breeze just feel safer amidst the paranoia of the pandemic. Subsequently, yard spaces are being occupied with larger decks and patios.
This newfound affection for the outdoors has changed how these spaces are designed and set up. Tables, chairs, sofas, fireplaces, entertainment centers, even plumbing installations, etc., are being included to offer a feel of extension vs. separation.
Entryways, Foyers, and Mudrooms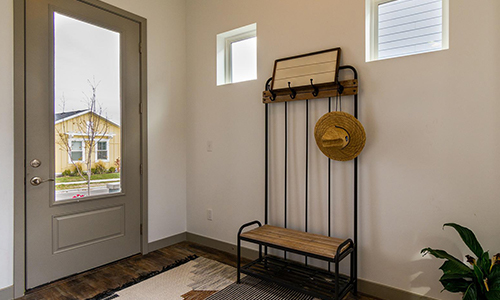 Entryways, foyers, and mudrooms are receiving extra attention as people become more conscious of maintaining sanitary or clean areas and pronounced divisions between outdoor and indoor spaces.
These spaces allow one to enter a home, take off their scarves, coats, and shoes, and wash their hands. These spaces are nothing new, but their design is developing to make them much more functional. The formerly awkward request for a guest to remove their shoes or wash their hands is quickly becoming the accepted norm in household etiquette.
Vacation Inspiration
With travel and vacation plans still largely on hold, homeowners are looking for creative ways to make their homes feel more like a spa, prioritizing retreat-like bathrooms and areas for relaxation that get their tone from hospitality design.
Separation by Partition
With our daily lives spent mostly at home, the necessity of designing separate spaces for different activities has yielded the supercharged desire for open floor plans. Curtains, screen walls, partitions, and other eclectic dividers help isolate spaces for their intended use.
Reshaped Interior Design Concepts
In this article, you discovered how the global pandemic has caused interior designers to adapt their concepts of interior and exterior space utilization.
Knowing how interior design has adapted to a world spending significantly more time at home will help you remain current in the interior design field and aid you in delivering the appropriate spaces your clients desire.
Ignoring pandemic-influenced interior design modifications will leave you struggling to comprehend the new needs and required flexibilities of the modern home.
Sources:
news.vcu.edu/article/Shrunken_worlds_reconfigured_spaces_How_the_pandemic_is_altering
design.lsu.edu/interior-design-pandemic/
news.fiu.edu/2020/home-design-in-the-age-of-social-distancing
forbes.com/sites/forbestechcouncil/2021/12/03/three-ways-covid-19-has-affected-the-interior-design-market/