Stop having the same decor year-round. Knowing how to decorate for the fun and exciting summer months will help keep your and your loved one's moods and attitudes bright and cheery.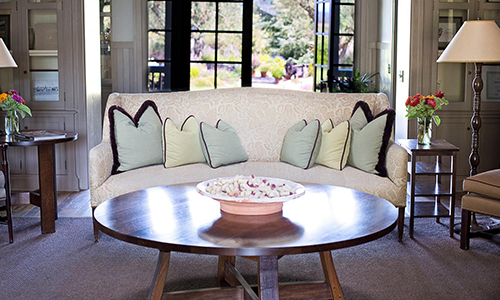 asidga.org gathered information and tips on how to decorate your home for the warm and exciting summer months.
How do you decorate for summer?
Summer is well-represented by fresh flowers, bright colors, warmth, and sunshine. Make your home look like a summer-inspired space with bold and bright hues; a yellow backdrop with some outdoor-style summer decor, white furniture, and lush, thriving plants will brighten up your home this summer. Consider the following:
Flowers – Whether you pick them from your garden, buy them at the flower shop, or grow them in your home, flower arrangements can lighten up any space with bright colors and inviting aromas.
Tip: Hanging, potted plants are helpful in bringing even the most modern and streamlined spaces to life with vibrant color and grace.
Plant an Indoor Garden – Bring the outdoors indoors to heighten the summer spirit. Use stylish planters for fast-growing herbs, spices, leafy greens, and small vegetables.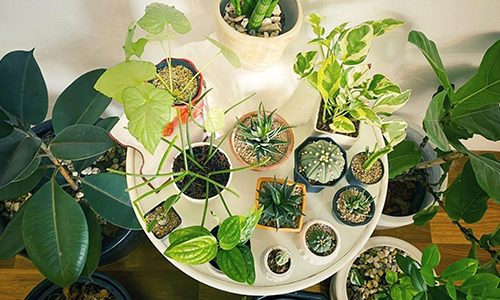 Note: An indoor garden not only adds life to your space, but it also repeatedly provides an edible harvest throughout the year.
Tip: Because of typically low-light levels indoors, maintaining healthy plants can be a challenge. Use a combination of internal and natural lighting to help your plants thrive.
Color – There's no need to turn your space into a piece of modern art, but a strategic accent wall or lighter colored paint job can boost the mood in your home while capturing more light in the process.
Consider white, cream, tan, yellow, orange, and pink shades when coming up with a summer theme or repainting your space to reflect a lighter atmosphere and tone.
Pictures – Move the stuffy formal family portraits to a more private location and put up summer-themed or vacation-themed pictures.
Tip: Invest in a few digital frames that can display a series of pictures from your last road trip, vacation, or family gathering as a slideshow.
Candles – Use scented candles with a citrus, fresh linen, or fruit aroma to balance the "feel" of a room.
Rethink the Coffee Table – A coffee table is always a principal attraction in a living room, so it should always look fresh and in season. For summer decor, select the following:
A woven or modern-looking tray
Arrange fresh seasonal flowers
Use a scented candle
Have a stack of modern-looking coasters
Tip: Everything on your coffee table should follow the seasonal theme and highlight the room's color scheme.
New Furniture – For those with more of a budget to work with, consider investing in new, lighter, and more modern furniture.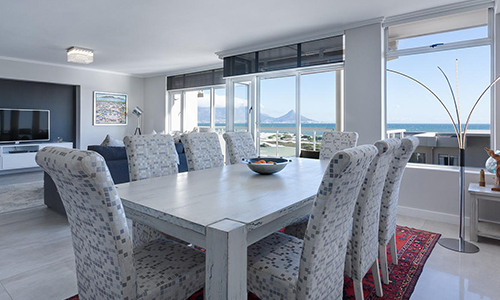 Note: Nothing compares to a home that's open and bright, giving off good vibes and filled with aromas that you'll love walking into every day. New multifunctional furniture gives you the opportunity to change colors, styles, and sizes all at once.
Upholstery and Pillows – Another way to embrace a summer theme is to have your furniture reupholstered, covered, or adorned with summer-toned pillows. Consider the following themes:
Safari or wild animal prints
Bohemian prints
Tropical prints
White and Navy blue stripes
Pastels
Bold or contrasting colors
Tip: When decorating on a budget, vibrant throws and pillows will help you create a maximum effect with minimal expense.
Rugs – You can immediately change the tone of a room by laying a highly contrasting rug in its center. It doesn't matter if the room has carpeting, vinyl flooring, or hardwood, the light, summery colors will lighten the atmosphere.
Tables – Extension tables conveniently allow you to transform a dining room area into a comfortable family and friends gathering space. Choosing the right one depends on how often it will be used and how much physical space is available.
Sheer Curtains – The transparency of sheer curtains allows you to dress a window without limiting sunlight in the room. Sheer curtains display elegance while providing a light, breezy, and summery feel.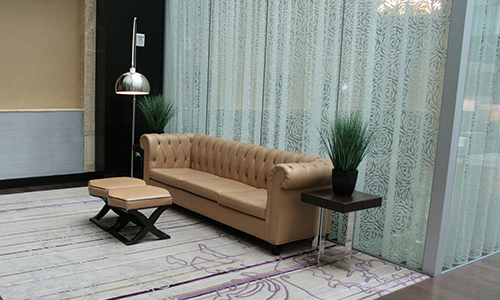 Tip: Sheer curtains fit perfectly in living room, bedroom, bathroom, and kitchen window decor.
Lighting – Even though it's summer, the sun won't stay up forever, and nighttime gives you the opportunity to show off your lighting skills.
Change older style lighting fixtures for more modern looking or themed ones
Use directional lighting to highlight pictures, paintings, or architectural features
Install light dimmers to control the room's mood
Use LED lighting to conserve energy (LEDs don't emit heat)
Note: LED is a highly energy-efficient lighting technology, and using all LED lighting in your home can significantly reduce your energy usage throughout the year.
Summer Decorating
In this article, you discovered essential information and tips on decorating your home in a warm and bright summer theme.
Knowing how to decorate your home for the summer months will help you create a vibrant and more welcoming atmosphere for your invited friends and family.
Leaving your home decorated the same all the time can develop into a stale atmosphere, and quickly leave your home looking dated.
Sources:
nyiad.edu/design-articles/interior-design/nine-home-decor-tips-for-summer
energy.gov/energysaver/led-lighting
extension.uga.edu/publications/detail.html?number=B1318&title=Growing%20Indoor%20Plants%20with%20Success
scholar.lib.vt.edu/VA-news/ROA-Times/issues/1996/rt9603/960331/04040003.htm