Avoid fumbling the start of your career or taking longer than needed to get started. Knowing how to get into interior design will help you trace a successful path to a rewarding career.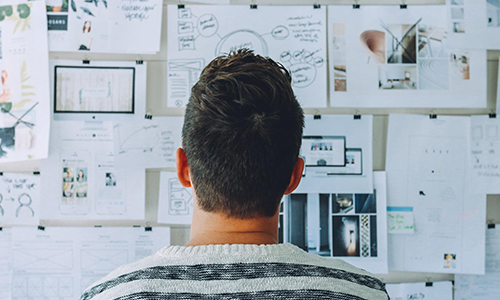 asidga.org gathered information on what educational and work experience is required for you to become a licensed interior designer.
What is Interior Design?
Before doing anything else, you must have a clear concept of what interior design is. Interior design is space planning. It is also the layout and arrangement of spaces in homes, hotels, office buildings, restaurants, government facilities, and other businesses. Interior designers can have a wide range of clients, like real estate developers, corporate businesses, and homeowners. All due to the broad scope of the interior design occupation.
What Does an Interior Designer Do?
Interior designers may be expected to perform a variety of tasks daily. They may sketch room layouts, create a budget, or establish project timelines. An interior designer will also make a number of decisions about space, like:
Color patterns and schemes
Furniture styles and sizes
Appropriate furniture and material
Throughout a project, interior designers constantly communicate with their clients to ensure they are addressing their primary needs for safe, comfortable, and functional interiors.
While interior designers will spend the bulk of their days on project sites, self-employed interior designers will also dedicate considerable time and resources to networking and marketing. This can include creating and curating a website showcasing their work. Whether working for themselves or not, interior designers will often bid for projects, like large-scale commercial or industrial ones, by outlining a vision for the structure's interior and the expenses associated with such interior design.
Needed Skills for Interior Design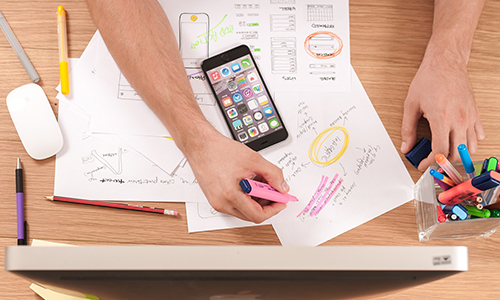 Interior designers require both "soft" and "hard" skills, and they should be proficient with multiple electronic and tactile design tools. Interior designers are creatives with a natural sense of aesthetics, colors, and textures.
Interior designers are also general managers who can oversee people, develop and follow budgets, and move projects along their timelines. Interior designers need to exhibit sharp interpersonal and communication skills to manage clients and projects.
Most interior designers specialize. Some will design only kitchens, while others work exclusively on restaurants. With this in mind, interior designers need to fully comprehend how specific spaces in different industries function. An interior designer working with a dining establishment will need to know the typical flow of a customer, attendant, server, and cook through the restaurant, including how food and beverages are prepared and served.
Associate or Bachelor's Degree in Interior Design
To become a licensed interior designer, a bachelor's degree is typically a minimum requirement. The degree can be in practically any field, but the coursework should include:
Interior design
Drawing
Computer-Aided Design (CAD)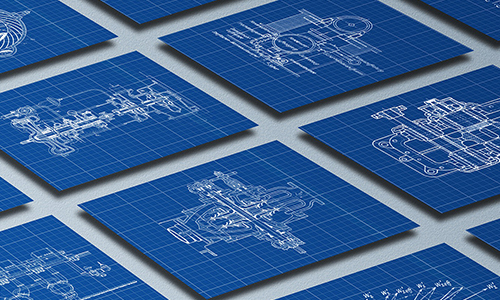 It's not necessary to go to a "design school." There are interior design degree programs available at an associate's, a bachelor's, and a master's level at the majority of colleges and universities. But it is critical to plan a course of study including a range of design classes.
Look for classes that cover a range of interior design topics. These may include:
Business Practices
Building Codes & Standards
Principles of Interior Design
Color Theory & Application
Materials & Applications
Composition
Perspective & Rendering
Interior Lighting
Sustainable Building Design
Depending on what degree one pursues, the path to an interior design career may take two years, the time needed to secure an associate degree in interior design. If they choose to take the NCIDQ exam to become a certified designer, they will need at least three years of full-time work experience. With a bachelor's degree, one would only need two years of experience to qualify for the exam.
Needed Tools and Software
Proficiency in computer-aided design (CAD) is a modern requirement. CAD allows interior designers to construct and present their ideas in 2D and 3D models with texture and color details. Augmented reality (AR) tools expand this capability, permitting an interior designer to apply changes and/or enhancements to an uploaded image directly.
Design tools aside, interior designers should have a good understanding of workflow and project management software. Those who own their business may have to utilize payroll applications and content-creation platforms.
National Council for Interior Design Qualification Exam (NCIDQ)
More than half of US states require licensure for interior designers. This includes passing the NCIDQ exam. NCIDQ is the most common interior design certification recognized in the United States and Canada as a benchmark for proficiency. To take the NCIDQ exam, you must first earn an associate, bachelor's, or master's degree and complete a certain number of hours of recognized work experience (depending on the level of education).
Comprising three parts; the Interior Design Fundamentals Exam (IDFX), the Interior Design Professional Exam (IDPX), and the NCIDQ exam cover subjects like:
Construction Standards
Design Application
Building systems
Building Codes
Project Coordination
Contract Administration
Read more about the NCIDQ examination at cidq.org
Create Your Interior Design Portfolio
Anyone wanting to become an interior designer must build an interior design portfolio. If you're just out of school and don't have practical examples of paid client work, use your student work, internship experiences, non-client, and self-initiated work to help illustrate your design prowess.
Apply for Multiple Interior Design Jobs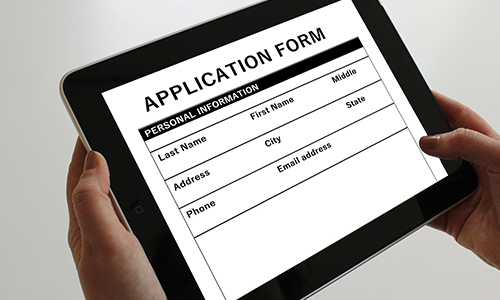 Apply to multiple areas of interest, explore a variety of interior design jobs, and consider all opportunities. If something sounds interesting to you, apply for it. You never know the networking possibilities you'll build by speaking with people at various design levels and firms.
How To Become an Interior Designer
In this article, you discovered what educational and practical experience will be necessary to become a licensed interior designer.
Acquiring the proper degree, gaining sufficient work experience, and passing the required exams will help you get a solid start to a stellar career in interior design.
Trying to be an interior designer without the required education level or experience will leave you without gainful or secure employment in the interior design field.
Sources:
newschoolarch.edu/blog/how-to-become-an-interior-designer/
asid.org/learn/ncidq-exam-prep
nyiad.edu/design-articles/interior-design/how-to-become-an-interior-designer
fidm.edu/en/news/Six+Skills+for+Becoming+an+Interior+Designer