Avoid looking cheap and out of touch with your decorating this Christmas season. Knowing what you can do to decorate your home for the holidays smartly will leave your guests and loved ones enamored with your interior design skills.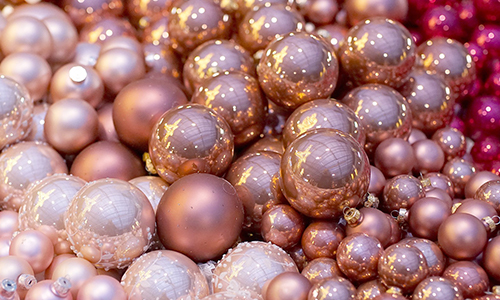 asidga.org gathered the following information, ideas, and tips to help you decorate your home's interior smartly for the holiday season.
History of Christmas Decorations
What we consider Christmas decorations can be traced back to well over 2,500 years ago in ancient Rome. During the pagan festival "Saturnalia," homes would be decorated in evergreen wreaths and boughs, and a sizable feast was held at which offerings (gifts) were presented to the gods.
However, according to history.com, Germany is credited with originating the Christmas tree tradition as we now know it today. In the 16th century, devout Christians brought decorated trees into their homes.
Best Time to Decorate
No matter which Christmas, Hanukkah, or Kwanzaa decoration ideas you have, the ideal time to decorate for Christmas is traditionally the weekend of Thanksgiving. However, If you're still pondering how early is too early, know that putting up Christmas decorations before Halloween is too early.
Note: Even though late October through mid-November may be considered too early for Christmas decorations, it is not too early for planning your decor and buying the materials you will need.
Tip: By mid-October, you will typically start seeing Christmas decorations, trinkets, trees, and candy unceremoniously being put up for sale next to or above Halloween costumes and animatronics.
Christmas Decor
Your living room is your home's prime real estate to showcase your interior decorating skills and ingenuity. Consider the following holiday season decor ideas:
1. Step Away from Tradition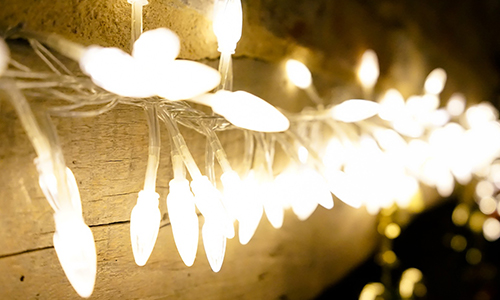 Take the traditional focus away from stockings, garlands, and ornaments. Instead, make your holiday decor in lights. If you are Christmas decorating without a tree or fireplace, hanging miniature or led lights on shelves and around doorways can transform your space.
Tip: Arrange your lights into wreaths or design the outline of a Christmas tree and stockings on the wall.
2. Go for a Classic Look
Christmas living rooms don't need to be a complete redesign. Red plaids and natural greens can combine with existing wood trim to create a warm and cozy cabin look. Faux fur throws and a roaring fire will make the room warm and inviting.
3. Rely on Bright Colors.
Give traditional holiday color schemes a rest and use various colors to inspire your Christmas living room decor. Bright silver, blue, pink, green, and gold ornaments can hang from the tree, while presents can be wrapped in brightly colored or patterned wrapping paper. You can also hang colorful beaded garland strands from the windows to balance this eclectic decorating scheme.
4. Holiday-Themed Art
Your tree is typically the focal point of the living room, but you can easily spread the theme throughout the room. Decorate a small living room for Christmas by Replacing the room's artwork with holiday-themed pictures, portraits, and collectibles.
5. Focus on the Greenery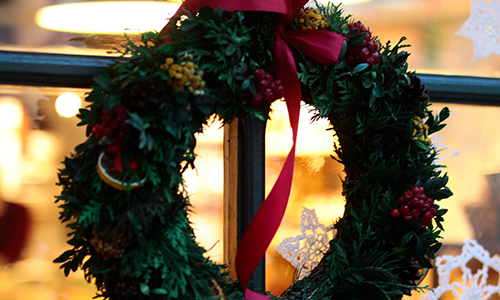 A simple arrangement of holiday greenery adds warmth to your holiday decorating theme. A full and stunning wreath can hang in front of a mirror or window, while vases and centerpieces can be filled with evergreen twigs and open pinecones. These are all-natural details that can be designed, put together, and placed easily.
6. Mantels and Shelves
Decorate your mantel or shelves with various holiday-themed objects featuring a common thread or color. Colorful ornaments can be attached to simple garland strands and then appear on tiny trees on either end.
Tip: Combine simple decorations with lighting to create mantel or shelf decor that turns your fireplace or shelving into a warm focal point for the holidays.
What are the Colors of Christmas?
Decorations, table settings, pillows, throws, door and window trims, and ornaments all seem to follow a well-defined color selection. Consider the following colors when planning your holiday decor:
Green – Evergreen plant species, like Holly, Ivy, and Mistletoe, have been used for millennia to decorate and brighten up buildings during the long, harsh, and dark winter months. They also reminded us that spring would come and that winter does not last forever!
Red – Red has many symbolic meanings through different cultures, including life, health, vigor, war, courage, anger, love, and religious fervor. The common thread is that all these require passion.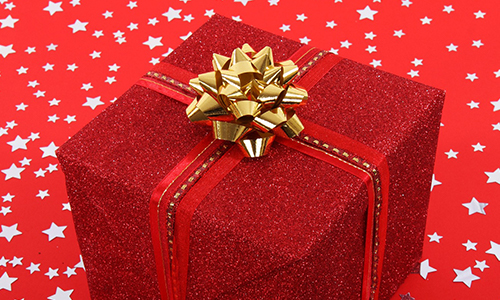 Gold – This is the perceived color of the Sun and light – essential in the dark and cold winter. Both red and gold are the colors of fire needed to keep you warm.
Silver – Highlights of silver are often used in gold's place or with it. But gold is the 'warmer' of the two.
White – Often associated with purity and peace in western cultures, white is often used to represent snow in decorative pieces.
Best Time to Remove Holiday Decorations
This question is almost always a topic for debate, and many religious groups disagree over which date is the right one. Tradition dictates that the "Twelfth Night" is the best time to take down your festive holiday decorations (including the tree). The date falls on either January 5th or 6th, depending on whether you count Christmas as day one.
Note: Removing holiday decorations is often seen more personally than traditionally. While some will take them down on the "Twelfth Night," others may leave them up through January.
Holiday Season Decor
In this article, you discovered helpful ideas, tips, and information to help you design and decorate your home for the holiday season.
Knowing how to use your home's features with simple but elegant decorations and color combinations will help you arrange your home for a cozy, warm, and even nostalgic holiday setting.
Ignoring the need to combine and arrange colors and decorations can leave you appearing cheap and careless with your interior decorating.
Sources:
hgic.clemson.edu/factsheet/holiday-decorating-with-fresh-greenery/
collegian.psu.edu/asktheexperts/ways-to-make-your-home-more-festive-for-the-holidays/article_5757c128-2648-11ed-a3bb-f3b2dc8056ae.html
apps.dasnr.okstate.edu/SSL/www.dasnr.okstate.edu/news/resource-centers/holidays/decorations/history-of-the-christmas-tree/