What is Interior Design
Before you use or open a space to the public, avoid the embarrassment of poorly arranged interior space and design. Knowing why interior design is so important will help you work with your interior designers to create a flowing and functional space.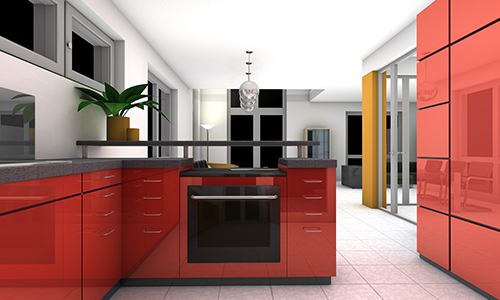 asidga.org gathered the following information about interior design, interior designers, and the essential work they do.
Interior Design
Interior design can be described as the art and science of enhancing a building's interior to achieve a healthier and more pleasing environment for people using that space. An interior designer is someone who plans, researches, coordinates, and delivers enhancement projects.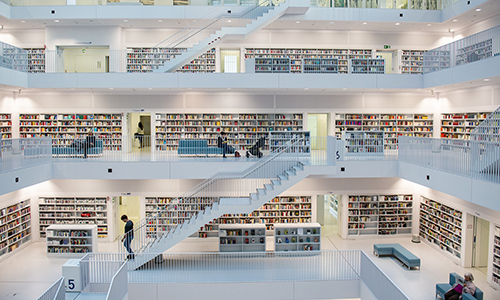 Interior design is centered on how we experience spaces. It's an influential and essential part of our daily lives and profoundly affects how we live, work, play, and heal. Comfortable and practical homes, functional and safety-conscious workplaces, and beautiful, inviting public spaces all owe their subtle and sometimes pronounced design to an interior designer.
Interior designers create spaces that anticipate our wants and needs and appeal to our senses while relying on a broad set of skills and technical know-how. Today's top-tier interior designers work closely with contractors, architects, engineers, furniture dealers, and businesses and homeowners.
Interior Designer
Interior designers make indoor spaces highly functional, safe, and esthetically beautiful by determining space dimensions and requirements then selecting essential and decorative items that serve the space and its occupants best.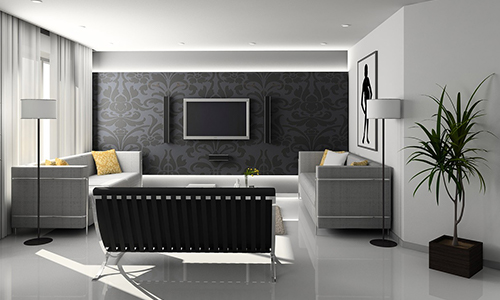 Are Interior Designers and Interior Decorators the Same?
No. The principal difference between decorators and designers is education. To become an interior decorator, you do not need any level of education or training. If you enjoy combining colors, fabrics, and furniture, print your business cards and proclaim yourself an interior decorator.
When becoming an interior designer, you will likely be required to earn an associate or bachelor's degree from an accredited educational institution or interior design school before you are permitted to work in the interior design field. An interior designer designs and creates functional living and working spaces, lounge areas, and any other space people may require. These spaces may be located in homes and apartments, offices, theaters, hospitals, and more.
The following milestones and achievements are required for someone to use the title and act as an interior designer:
1. Earn an Associate or Bachelor's Degree in Interior Design – If you are a creative person or have some sort of artistic ability and someone who is particularly intrigued by interior design, an associate's degree program might be the perfect way to learn the fundamentals. From here, you can continue your education if you decide an interior design career is the career path you want to take.
Earning a bachelor's degree will take things a step further and make you a more well-rounded interior designer. You'll learn more about the aesthetic, technical, and business skills you need to thrive in the field. A bachelor's degree program will build on the skills you would have learned in an associate's program.
2. (If Required in Your Area) Get an Interior Design License by Passing the National Council for Interior Design Qualification Exam – NCIDQ Certification is the industry's premier indicator of proficiency in interior design principles and a designer's unwavering commitment to the profession.
For further information on NCIDQ testing and certification, visit cidq.org
3. You Need Experience – Becoming a master interior decorator will require you to hone your skills over time and through practical experience. Using your own home to practice on, then onto the homes of friends and relatives provide opportunities to make and learn from mistakes while improving your skills.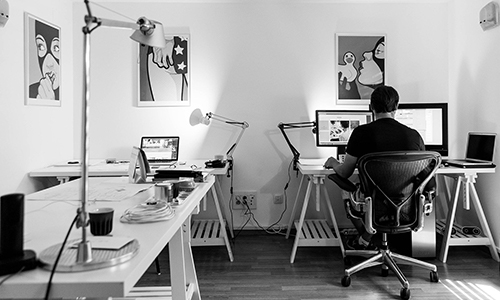 Apprenticing under an expert designer is a superb option for gaining practical experience. The guidance and supervision of a seasoned professional is an ideal way to learn and improve your skillset.
4. Build Your Portfolio – Making your skills attractive to potential clients is done by building a strong portfolio. Take high-quality photographs of all of your work and arrange them on your website, in a digital presentation, and in an old-school printed book (leaving something in your prospective client's hands is a powerful way to declare your skills and value).
This demonstrates what you're capable of and presents you as a well-organized professional. Some of your projects should be shown from sketch to project completion, providing insight into your work process.
Secure an Interior Design Job Or Go to Work for Yourself – As an employed or independent interior designer, you will have the opportunity to specialize in a particular design field, whether residential, commercial, environmental interior design, and many others.
Professional Interior Design
In this article, you discovered what interior design consists of, what interior designers do, and the immeasurable role interior design plays in our everyday lives.
Understanding the role interior design plays in nearly every space and environment where you live, and work will help you appreciate the ingenuity and talent of interior designers.
Remaining oblivious to the details and structure of a well-designed space prevents you from taking advantage of the often ingenious amenities it has to offer.
Sources:
nysid.edu/academics/what-is-interior-design
bls.gov/ooh/arts-and-design/interior-designers.htm
newschoolarch.edu/blog/how-to-become-an-interior-designer/